events neighborhood guides
Festive Winter Events in the U District
Grab a cup of cocoa and get in the festive spirit with this lineup of winter events in the U District! Looking for more holiday fun in the neighborhood, check out the U District Holiday Gift Guide.
Visit the event links for details on ticket fees or RSVP links.
Candy Cane Lane
Started in the 1940s, Candy Cane Lane has become a beloved Seattle tradition! On the north edge of the U District in Ravenna, the Park Road community of houses coordinates a festive holiday light-lined street.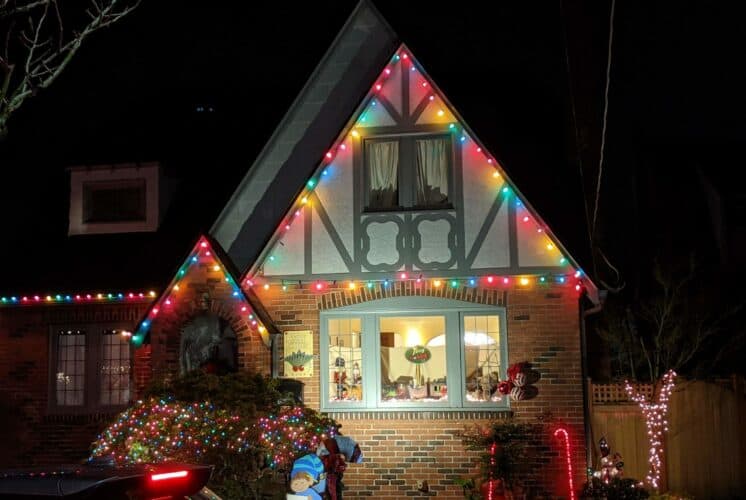 CANDY CANE LANE
December 3, 2022 – January 1, 2023
Sunday to Thursday: 4:00pm – 9:30pm
Friday and Saturday: 4:00pm – 11:00pm
LEARN MORE HERE
Head to their Facebook page to be alerted of special events, including the December 14 pedestrian night.
University Book Store
The U Book Store is not only a perfect destination for finding gifts for everyone on your list, but they are also presenting a number of holiday events you won't want to miss!
Neptune Theatre
The Neptune Theatre has been serving up entertainment for over 100 years. In February 2011, the Seattle Theatre Group began the arduous process of transforming the Neptune Theatre from a single screen movie house into a performing arts destination!
Comedy Shows
The U District is a hotspot for comedy! Take in a show with the local Jet City Improv or head to Laughs Comedy Club to see a lineup of visiting comedians!
Blue Moon Tavern
Great drinks, the best people – Blue Moon Tavern has been a U District haunt for creatives across the decades. Stop in for live music throughout the year!
Meany Center for the Performing Arts
Meany Center for the Performing Arts fosters innovative performances that advance public engagement, cultural exchange, creative research and learning through the arts. Known for presenting their own incredible season of events, Meany Center also hosts concerts for local performing groups.