news
Home to two of Seattle's Best Breakfast Sandwiches: Morsel and Saint Bread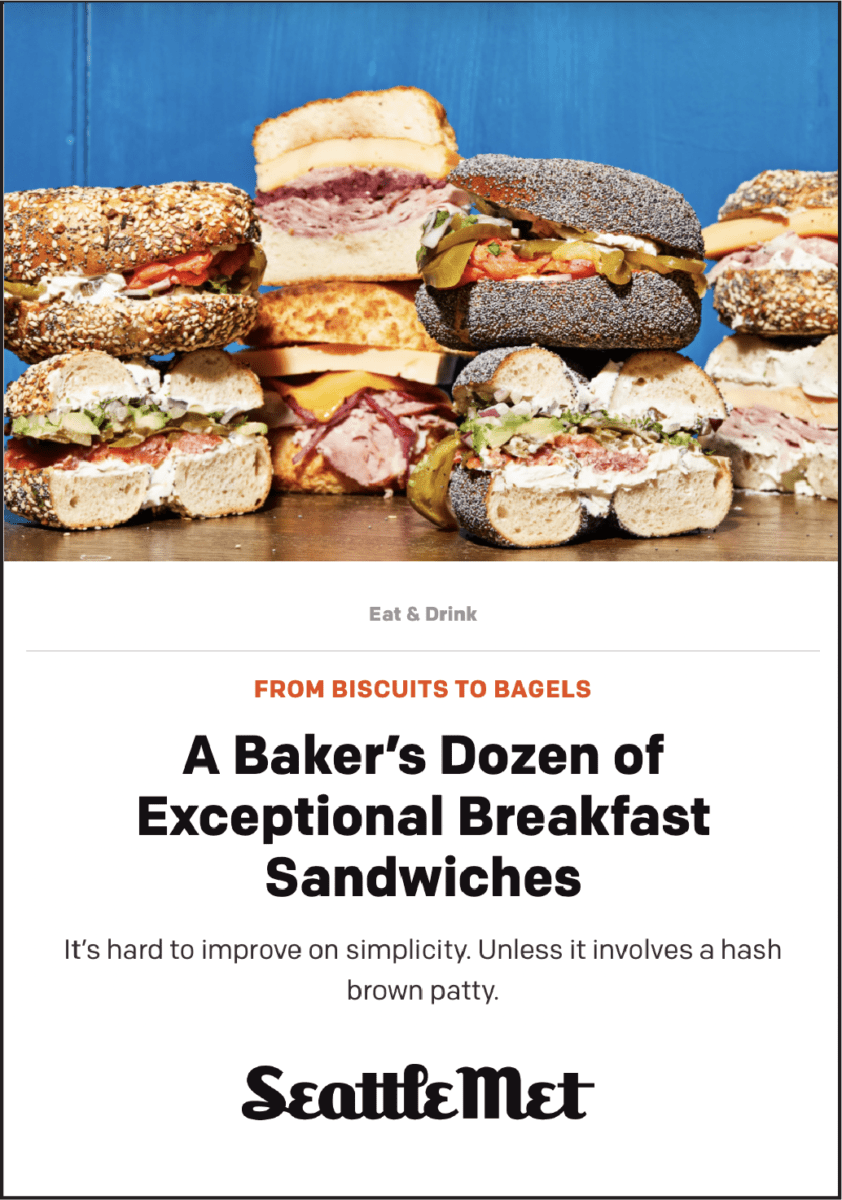 This week, U District favorites Morsel and Saint Bread were recognized for Seattle's best breakfast sandwiches in this list compiled by Seattle Met.
MORSEL
"Biscuits tall as a beehive and rippling with butter, and fillings sandwiched inside that are clever enough to hold their own amid all those fluffy carbs. The Spanish Fly—manchego cheese, arugula, peppery aioli and egg yolk drizzling down folds of prosciutto—will impress you with its nuance, but also slay that hangover."
SAINT BREAD
"Can one of the town's best new breakfast sandwiches really be that simple? The version at this new Portage Bay bakery, housed in a former motorboat repair shop, is all about adding dimension to the essentials. Japanese-style melonpan buns sport a crisp cookie cap and an unexpected whisper of cardamom. "
Excerpts from A Baker's Dozen of Exceptional Breakfast Sandwiches by Allecia Vermillion for Seattle Met, December 7, 2021. Photo by Amber Fouts.