neighborhood guides
Summer Fun on the U District Waterfront
Grab your sense of adventure and appetite for a trip to the U District waterfront! Embrace the spirit of the outdoors as you kayak through some of the best scenic views of the city, stroll along the beautiful Burke-Gilman Trail, or kick back with incredible dining experiences. Whether you're seeking relaxation or action-packed fun, make the vibrant U District waterfront scene your destination this summer.
Kayak, Canoe, and Paddleboard Rentals
No Seattle experience would be complete without getting out on the water! Make your way to the Agua Verde Paddle Club or the University of Washington's Waterfront Activities Center to get outfitted with everything for your next water adventure.
Agua Verde Paddle Club
Providing perhaps the easiest access to paddle towards Lake Union, rent a single kayak, double kayak, or paddleboard, along with gear! From the kayak launch, we recommend traveling west towards Gas Works Park to see the iconic Seattle houseboats along Lake Union and watch sea planes land and take off. New to kayaking? Check out their classes and tours!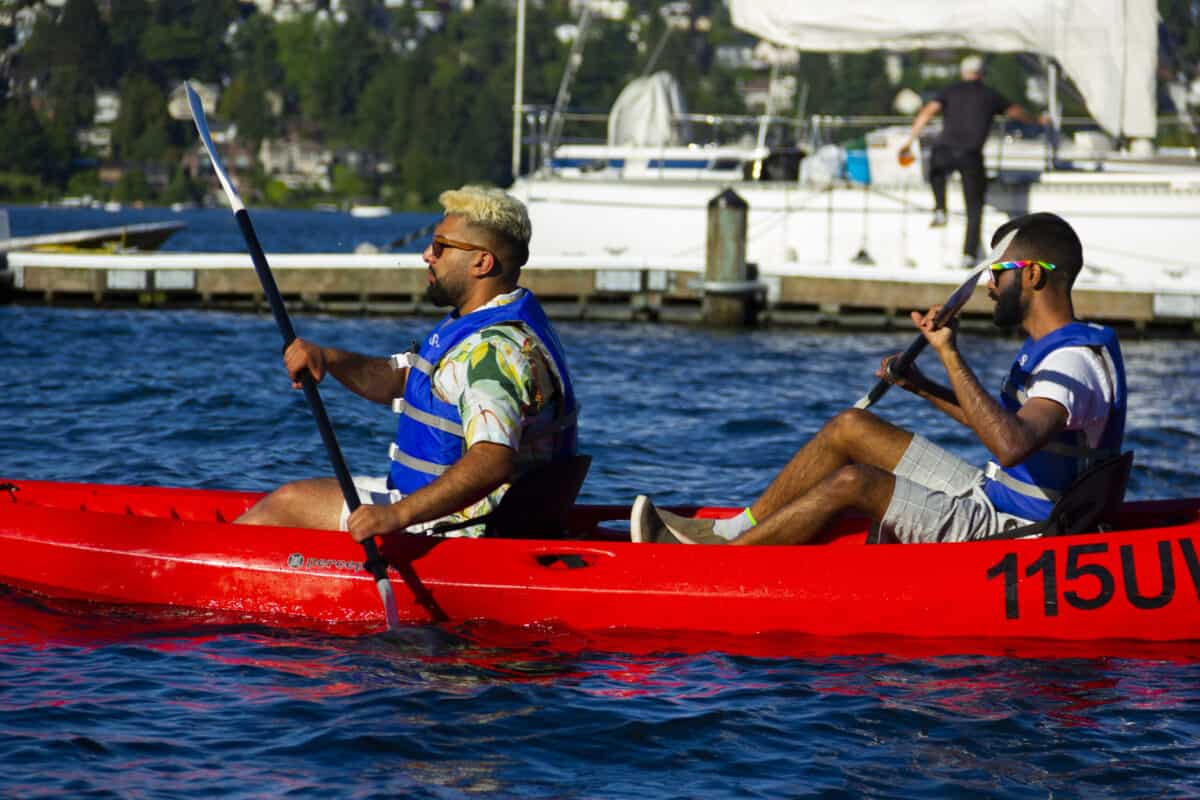 UW Waterfront Activities Center (WAC)
Nestled on the shores of Union Bay, the gateway to Lake Washington, the WAC is conveniently located on the south side of Husky Stadium, within a short walk of the UW light rail station. Offering canoe, single kayak, and double kayak rentals, along with gear, the WAC is perfectly situated for quick access to the Washington Park Arboretum inner water trails; offering a relaxing paddle through lily pads teeming with sunbathing turtles. Pack a lunch and tie up at the park for a picnic!
Photo from Waterfront Activities Center website
Ahoy! Waterfront Dining Ahead
Pull up a chair – your choice of picnic bench, bar stool, or adirondack – and kick back on Seattle's burgeoning U District waterfront scene. Including longstanding restaurants offering tried-and-true beloved Seattle dining experiences, and a few newcomers adding to the variety offered along the canal! Check out a few highlights below:
Agua Verde Cafe
Featuring baja style Mexican fare and great cocktails, Agua Verde Cafe does Seattle summer right – and with their recent Marina Cantina outdoor dining expansion, you can too! Happy 25th Anniversary to Agua Verde Cafe! Open at 10am daily.
Sea-Fab Cafe
One of the newest additions to the U District waterfront scene is a hybrid coffee shop, cafe, and pottery studio! Open Monday-Friday at 6:30am and Saturday-Sunday at 8:30am.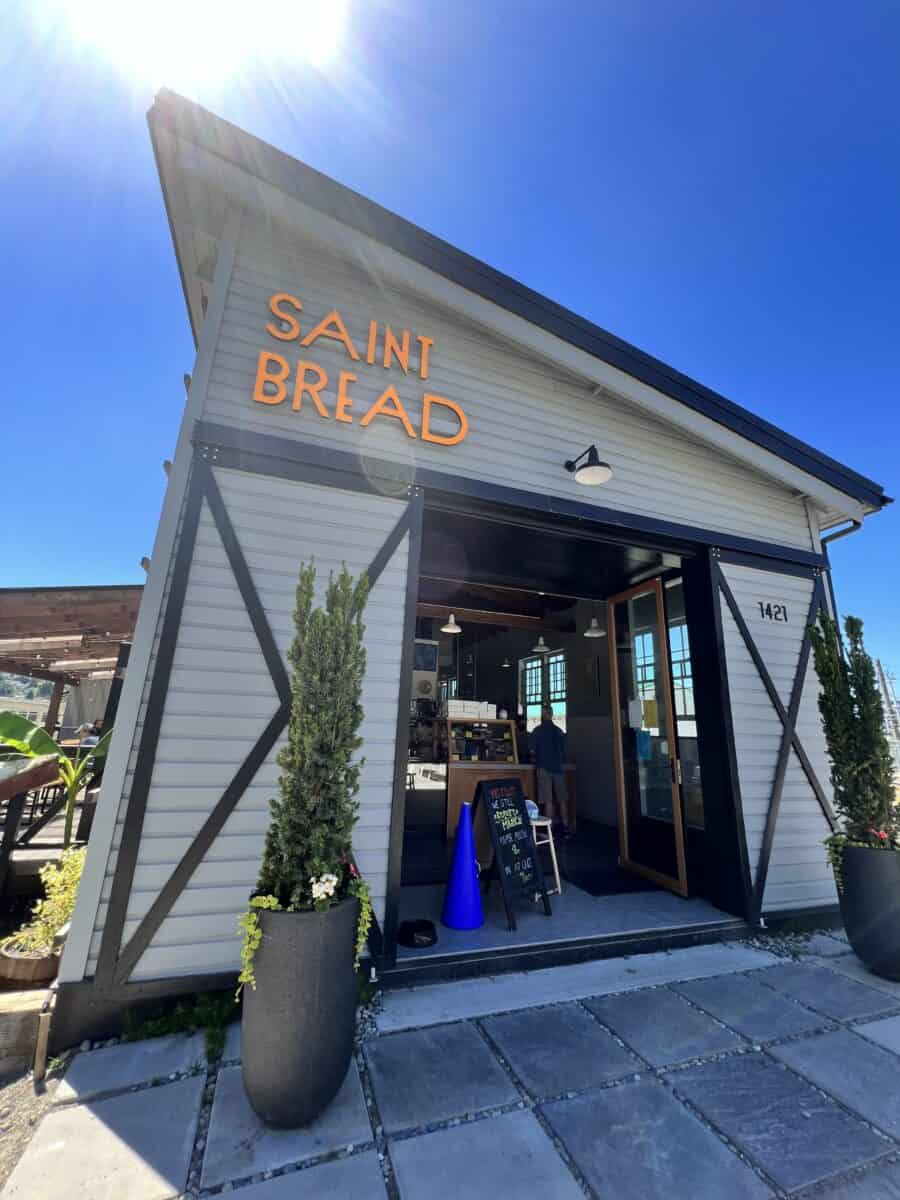 Saint Bread
Heralded as 'one of Seattle's best bakeries' by Eater Seattle, the Jensen Marina-based shop offers incredible Japanese- and Norwegian-influenced pastries, delicious breakfast sandwiches and even cheeseburgers, and great outdoor seating. Open daily at 7:30am.
And big news! Saint Bread's latest projects HINOKI (a drink shack) and HEAVE HO! (a wood-fired Japanese-inspired food truck) have officially opened in their newest covered seating area offering views of the marina.
Ivar's Salmon House
You need only step into the welcoming and upscale Ivar's Salmon House to know you're in for a great experience. This beautiful restaurant is set on the shore looking out over Lake Union and the Seattle skyline through their expansive wall of windows. Diners can enjoy a variety of dishes, including Ivar's world famous clam chowder and fish 'n' chips!
Voula's Offshore Cafe
Tucked behind the boatyards, Voula's Offshore Cafe has been serving up a hearty breakfast and strong drip coffee since the 1950s! Catering to the early crowd, Voula's is open Tuesday-Friday from 6am-2pm and Saturday-Sunday from 8am-2pm.
… And coming soon! Big Mario's Pizza has big plans and will be taking over the former Northlake Tavern and Pizza House location. Stay tuned!
Picnic and Boat Watching at the Fritz Hedges Waterway Park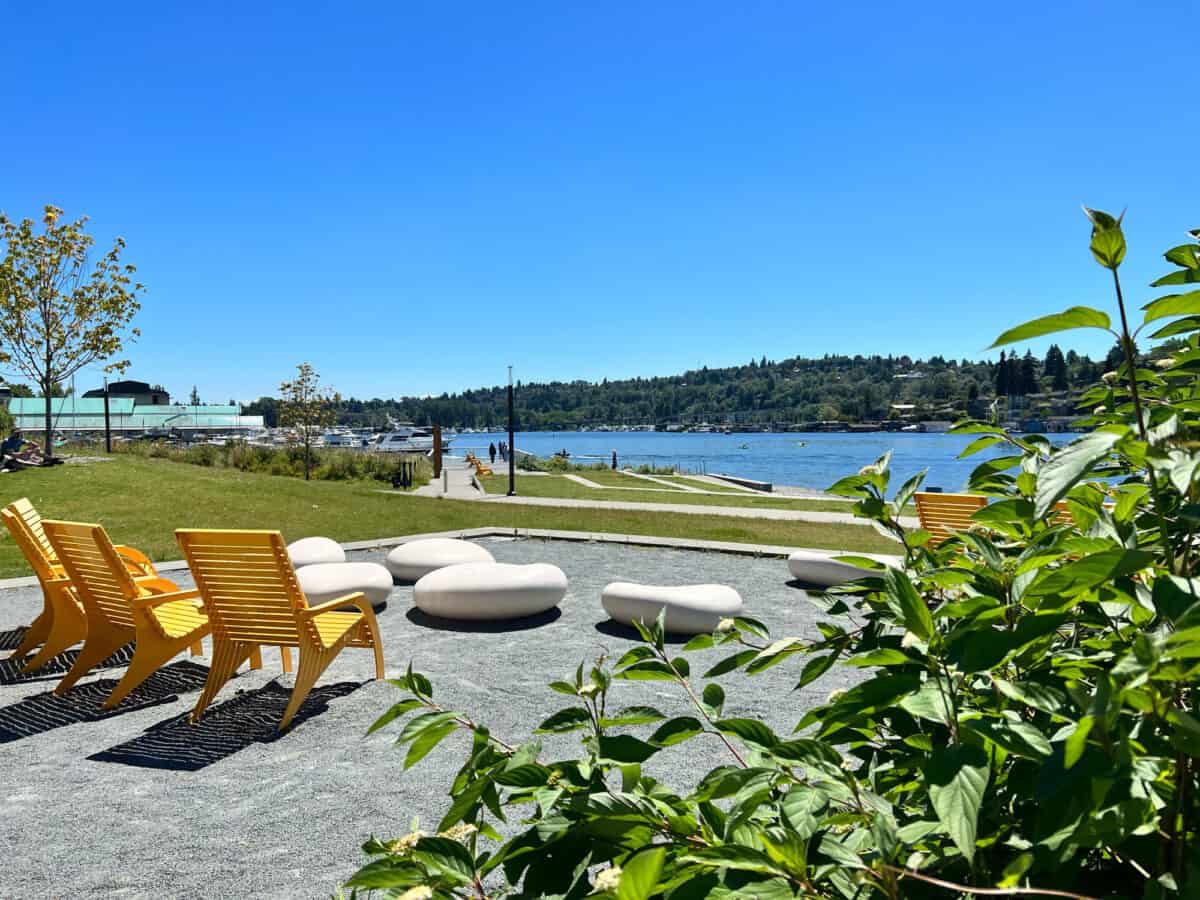 Seattle's latest waterfront park is on the shores of the U District! Opening in 2020, the Fritz Hedges Waterway Park offers sunny views of the waterway of Portage Bay, great for a picnic with friends! Grab some takeout and setup for a day outside; complete with relaxing adirondack chairs and water access (great for those hoping to launch their own kayaks with ease!).
Walk, Bike, Stroll, or Roll along the Burke Gilman Trail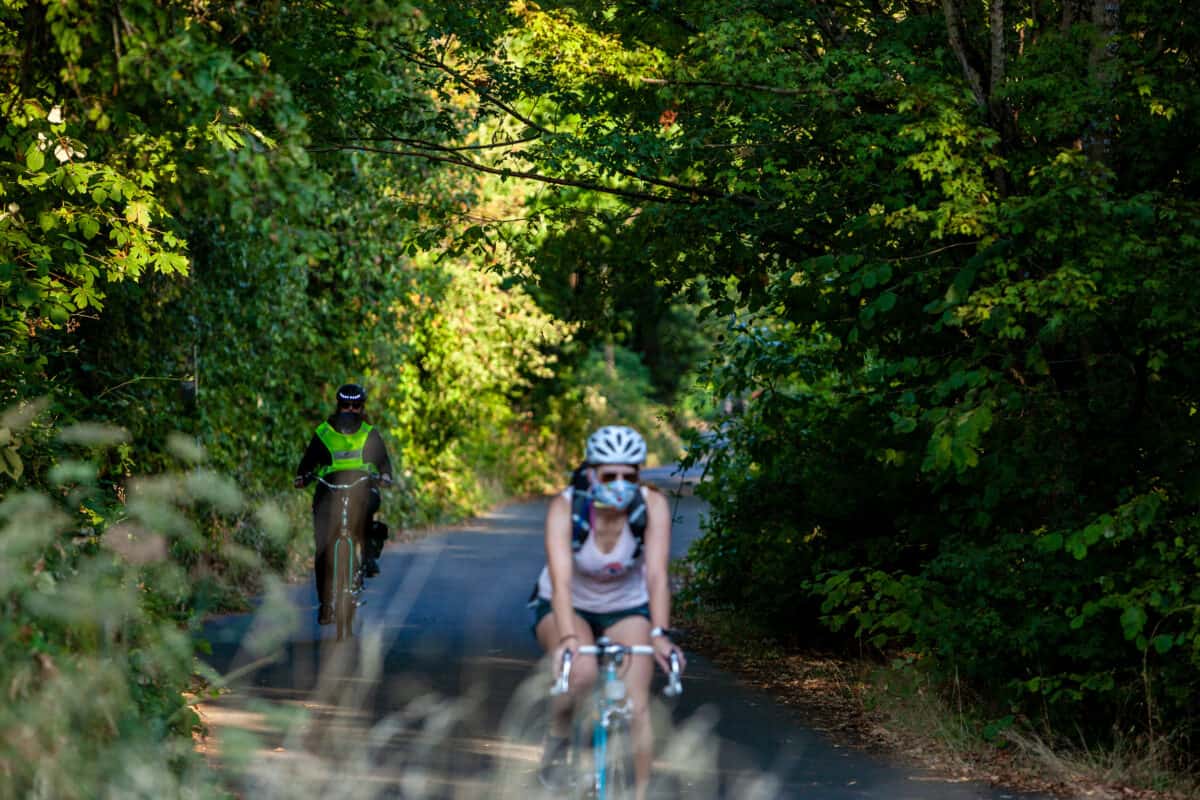 Spanning nearly 19 miles in total, the Burke Gilman Trail is popular for cyclists, walkers, runners, skaters, and commuters! The stretch of this trail between Gas Works Park and the U District offers some of the most scenic with views of the water, along with a respite from the sun as it turns into a beautiful tree-lined path. Venture off the trail to NE Boat Street to take in more sights, linking back up to the trail on NE Pacific St. View the Burke Gilman Trail map here to plan your next outing!
Header image by Jenna Phillips for Agua Verde Paddle Club